Our Exhibits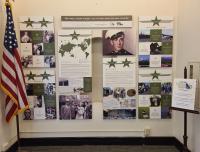 DULUTH AIRPORT EXHIBITS
James Joseph Hubert: Duluth WWII Hero Returns Home
Veterans Memorial Hall, a program of St. Louis County Historical Society, presents its current traveling exhibit at the Duluth International Airport near bagage claim. The current exhibit features the service and sacrifice of Duluth native Marine Corps. Sergeant James Joseph Hubert. Hubert was killed on Day 2 of the Battle of Tarawa during World War II. He was listed as missing in action for 73 years before his remains were finally located and recovered. He was subsequently returned home to Duluth and buried in Calvary Cemetery.
---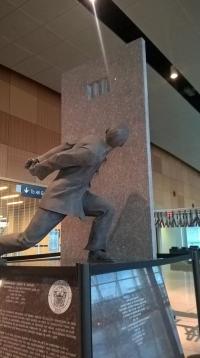 David Wheat Sculpture
Navy Commander David Wheat, who spent more than seven years as a prisoner of war in North Vietnam, is depicted in a statue in the James L. Oberstar Terminal at the Duluth International Airport that honors the 63 Northlanders who were POWs or missing in action in Vietnam.
After graduating from Duluth Central High School, Wheat attended the University of Minnesota-Duluth in 1963 and obtained a degree in industrial education. He joined the Navy in October 1963 and, after attending Officer Candidate School, was commissioned on Feb. 14, 1964.
On Oct. 17 1965, he was serving as a radar intercept officer on an RF-4B aircraft flying from the USS Independence. On that day, his unit had a mission to protect bombers that were attacking a railroad bridge northeast of Hanoi from enemy planes.
Wheat's aircraft was hit by ground fire as it was leaving the area after the bombing mission. He and the pilot ejected. The pilot was not recovered and is presumed dead. Wheat broke a bone in his leg but evaded capture for a few hours before he was discovered by members of a militia and taken prisoner.
He was a prisoner for about seven years and four months -- until Feb. 12, 1973. After being released, he returned to active duty and completed training to become a pilot. He served in various at-sea and shore commands before retiring at the rank of Commander in December 1984.
After his Navy service, he worked in real estate in California and northeastern Minnesota. He later worked for the Duluth School District, working with students in the construction technology class housed at the district's secondary vocational-technical center at Duluth Central.
---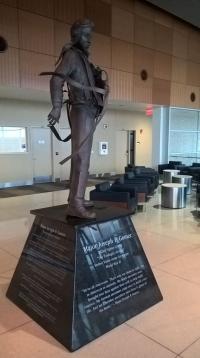 Joe Gomer Sculpture
Joseph Gomer, one of the last surviving members of the Tuskegee Airmen, is honored by a bronze statue in the James L. Oberstar Terminal of the Duluth International Airport. Gomer was born in Iowa Falls, Iowa in 1920. He attended and graduated at Ellsworth Community College. In 1942, he enlisted in the United States Army Air Corps and carried out more than 160 air missions until 1947, including during World War II. Soon after achieving the rank of major in 1964, he retired from the military, and spent more than 20 years working in the U.S. Forest Service.
As Gomer himself admitted, he fought the German enemy in the air, and fought racism from fellow Americans on the ground. But he served his country faithfully and proved an inspiration for many. In 1985, he received the Superior Services Award for his work with minorities and women. In 2004, Gomer was inducted into the Iowa Aviation Hall of Fame and was also awarded with a Doctorate of Humanities from the Ellsworth College. George W. Bush awarded the Tuskegee Airmen collectively, including Gomer, with a Congressional Gold Medal in 2007. He was also invited to several events by current USA president, President Barack Obama.
In 1949, he married Elizabeth Caperton, who died in 2012. The couple had two daughters. Gomer died on October 10, 2013, of cancer.
---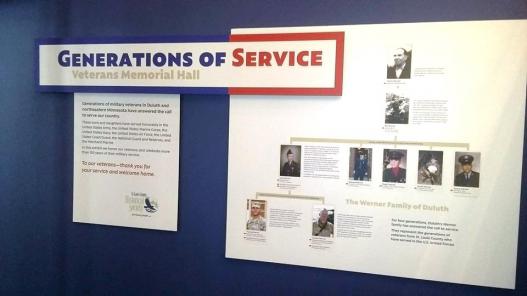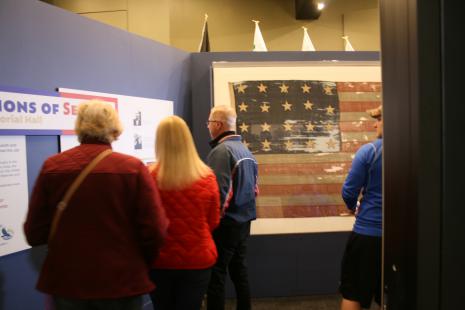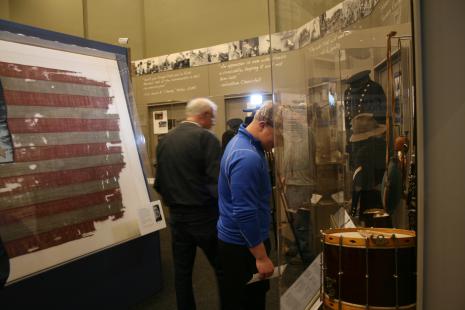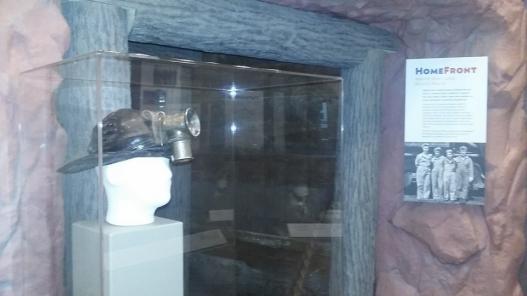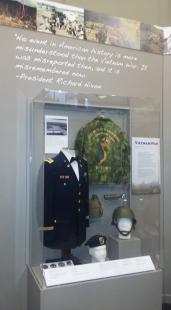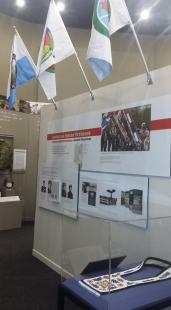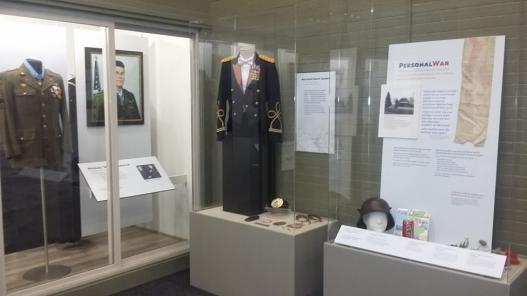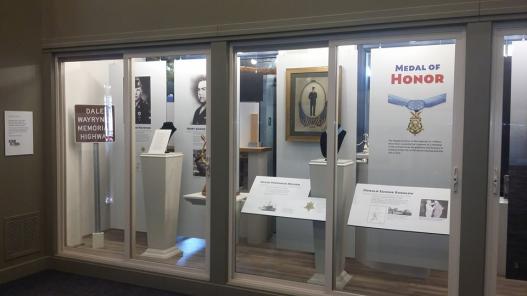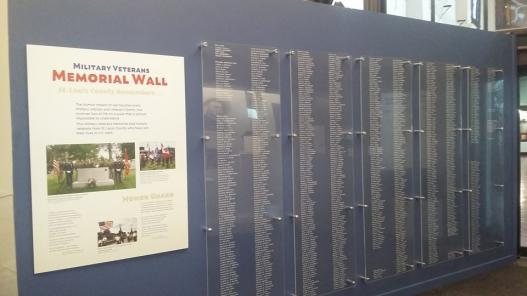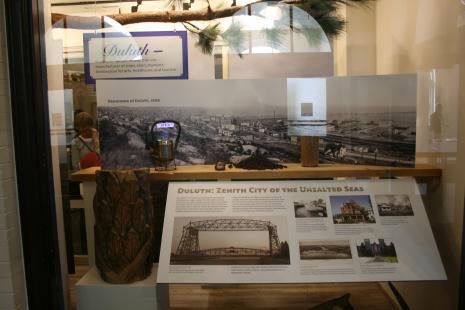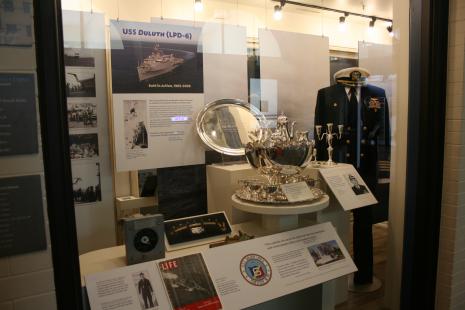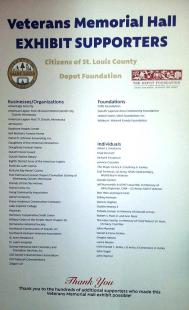 Generations of Service
Veterans Memorial Hall, a program of the St. Louis County Historical Society, hosted a public reception and press conference on Tuesday, May 30, at 2:00 PM at the St. Louis County Heritage & Arts Center (Depot) in the Great Hall. The reception celebrated a major redesign of Veterans Memorial Hall to honor those St. Louis County citizens who served in the US military.
The exhibit serves as a place to learn what these individuals did for their country and for this region. There are many stone memorials in the Northland, but these usually only mention the names of the women and men who died and do not tell the story of their service.
The St. Louis County Historical Society, a premier historical organization in Minnesota, redesigned the exhibit to tell these stories and to encompass all eras from the Civil War to the current Global War on Terror.
The exhibit includes artifacts and stories from local veterans from all conflicts. The many artifacts include the Presentation Silver from the USS Duluth on loan from the US Navy, artifacts from the USS Duluth on loan from the USS Duluth Crewmembers Association.
Of special note is the redesigned Medal of Honor Row honoring Major Henry A. Courtney, Jr. and four other St. Louis County military men Michael Colalillo, Oscar F. Nelson, Donald E. Rudolph and Dale E. Wayrynen. Veterans Memorial Wall honors veterans from St. Louis County who have lost their lives in US wars.
Visitors will also see a rare 1818 twenty star US flag, an expansion of a northern Minnesota iron mine so vital to both world wars, a fife belonging to the last Civil War Union Army survivor, and a hat from the Spanish American War.
Also displayed is a decorated WWI helmet, a cup from the USS Paducah and a leather bomber jacket from WWII, an Arrowhead Patch made for men serving in the Korean War, and prisoner of war memorabilia from WWII and Vietnam. Ojibwe soldiers and sailors are honored with a bandolier bag and tribal flags, along with a replica Code Talkers Congressional Gold Medal of Honor.
Uniforms and tools used in several Cold War conflicts are part of the exhibit along with uniforms with individual supplies and photographs from Desert Shield/Storm, and a full uniform from a service member of Operation Iraqi Freedom.
Veterans Memorial Hall collects and preserves veterans' stories and artifacts and educates the public on veterans' history in northeast Minnesota. It does this through exhibits and a website (vets-hall.org), which currently more than 8,600 veterans' stories.
The exhibit was made possible by a generous grant from The Depot Foundation and by the support of St. Louis County.
---