Michael Lanaski
Era: World War II
Military Branch: Marines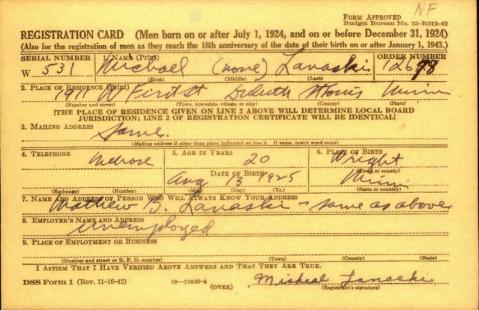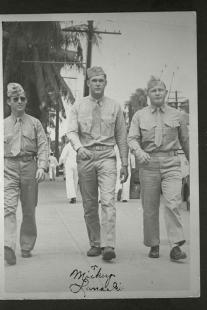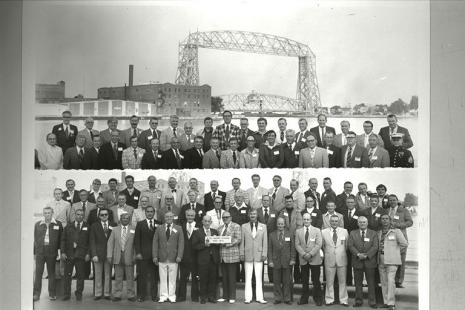 LANASKI, Michael
Michael Lanaski was born on August 13th 1925 in Duluth, Minnesota. He enlisted in the U.S. Marine Corps on August 24th 1943 at Minneapolis, Minnesota.
He was a rifle non-commissioned officer with the 3rd Battalion, 6th Regiment, 2nd Marine Division in the Pacific Theater. He participated in combat in Saipan, Mariannas and Okinawa, Ryukyus and was wounded in action in Saipan on July 8th 1944. He rose to the rank of Corporal (CPL)
After the dropping of the atomic bomb; he was with the first Marine division to enter Nagasaki, Japan.
CPL Lanaski earned the following merits for his service:
the Purple Heart,
Asiatic-Pacific Campaign Medal with 2 bronze battle stars -and-
World War II Victory Medal.
CPL Lanaski was honorably discharged on January 25th 1946 at Great Lakes, Illinois.
He remained active in the military by joining the "B" Company Marine Reserve unit based in Duluth. This unit was called to duty during the Korean War.
CPL Lanaski earned the following merits for his service in the Korean War:
the Bronze Star Medal with combat "V",
Korean Service Medal, -and-
UN Service Medal.
After the Korean War he returned home and married Mary Louise [Turk] on September 26th 1953 and they started a family.
Mr. Lanaski died on February 24th 1994.
Source(s):
Hometown Heroes: The St. Louis County World War II Project. 166.
---
Albert J. Amatuzio Research Center | Veterans Memorial Hall (vets-hall.org)