Duluth USS
Era: Vietnam
Military Branch: Navy
Unit Info: USS Duluth LPD-6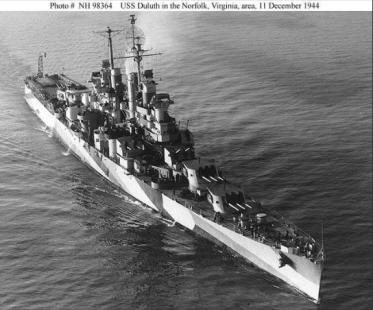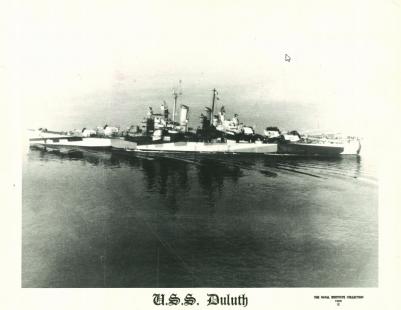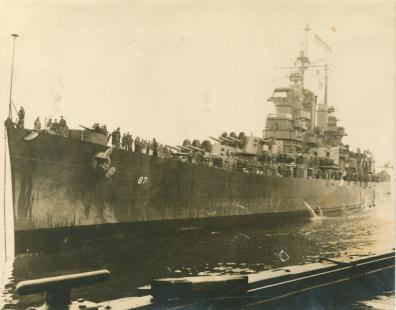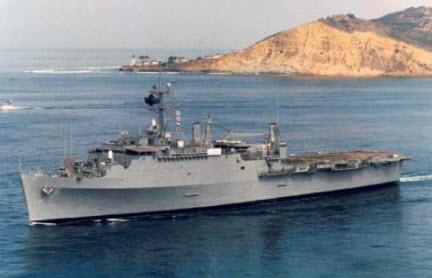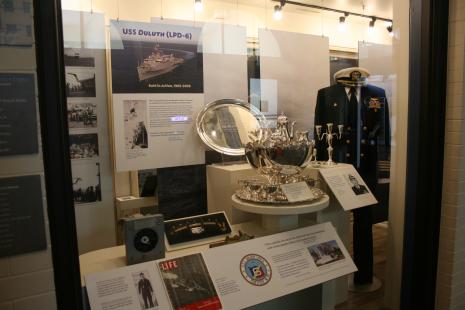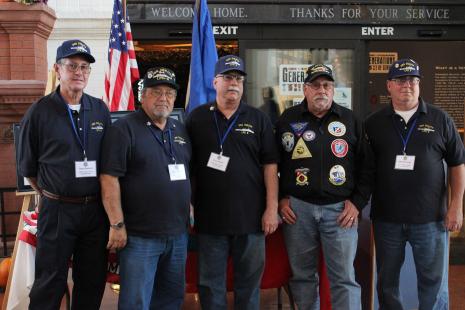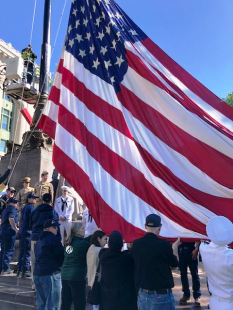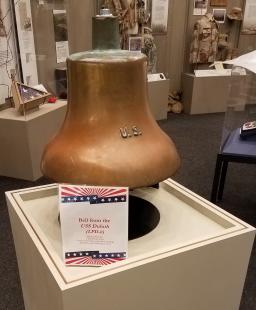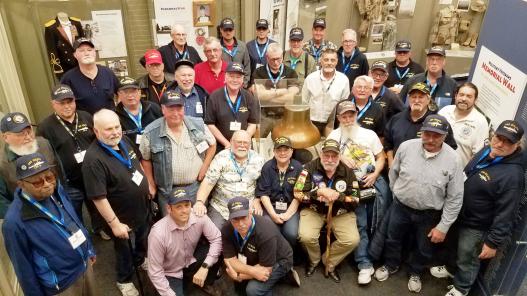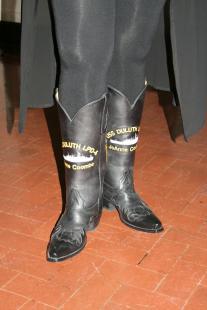 The USS DULUTH s
USS Duluth (CL 87), named for the City of Duluth, MN, received two battle stars for World War II service, CLASS – CLEVELAND, Displacement 10,000 Tons, Dimensions, 610' 1" (oa) x 66' 4" x 25' (Max), Armament 12 x 6"/47, 12 x 5"/38AA, 28 x 40mm, 10 x 20mm, 4 Aircraft, Armor, 5" Belt, 6" Turrets, 2" Deck, 5" Conning Tower, Machinery, 100,000 SHP; Geared, Turbines, 4 screws, Speed, 32.5 Knots, Crew 1255.
Operational and Building Data:Keel laid on 09 NOV 1942 by the Newport News Shipbuilding and Dry Dock Co., Newport News, VA, Launched 13 JAN 1944, Commissioned 18 SEP 1944, Decommissioned 25 JUN 1949.
---
USS Duluth (LPD-6), an Austin Class Amphibious Transport Dock, was commissioned on December 18th 1965. USS Duluth was the third, and last, of the "Austin's" built at the New York Naval shipyard in Brooklyn, NY. After commissioning she steamed for her new homeport of San Diego and then on to the Western Pacific and Vietnamese waters.
USS Duluth LPD-6, named for the City of Duluth, MN, was commissioned on December 18th 1965 and decommissioned on September 28th 2005. The ship which proudly carried the name of the City of Duluth for 40 years, representing the community of Duluth throughout the world, was 569 feet long, 108 feet wide; carrying a crew of over 400 Sailors and 800+ U.S. Marines and equipment. Its primary function included a unique capability to land and support Marine expeditionary forces via both sea and air, but because of its unique design, also was a perfect platform for humanitarian missions such as the evacuation of Saigon in 1975, aid in the clean-up of the Exxon Valdez oil spill in 1989, and providing aid to the victims of the Indian Ocean tsunami in January 2005 to name a few.
USS Duluth was deployed five times to Vietnam, the last, assisting with Operation Frequent Wind, the evacuation of refugees from Saigon. A sample of later deployments are: Beirut, Lebanon during their civil war in 1983, assisting with the Exxon Valdez Oil spill in 1989, the evacuation of Somalia in 1994, and in her final major mission providing aid to the victims of the Indian Ocean tsunami in January 2005.
Whether tasked with a routine or contingency operation, USS Duluth performed per her motto, "Fortiter In Re (Bold in Action)". USS Duluth served her country for 39 years, 9 months and 11 days, until decommissioned on September 28th, 2005.
After decommissioning, the USS Duluth was assigned to the Naval Inactive Ship Maintenance Facility - Pearl Harbor. In October 2013, the USS Duluth was sold for scrap and moved to Esco Marine, Inc. in Brownsville, Texas.
For more information about the USS Duluth and its crews, see their website at: ussduluth.org - Complete History of the USS Duluth LPD-6
---
For some of the crewmen's oral histories, see the following:
---
USS Duluth (CL-87)
USS Duluth (CL-87) was a United States Navy Cleveland-class light cruiser.
She was launched 13 January 1944 by Newport News Shipbuilding & Dry Dock Company of Newport News, Virginia. sponsored by Mrs. E. H. Hatch, wife of the Mayor of Duluth, Minnesota; and commissioned September 18th 1944, Captain Donald Roderick Osborn, Jr., US Naval Academy class of 1920, in command.