Basil James Marnoff
Era: Vietnam
Military Branch: Navy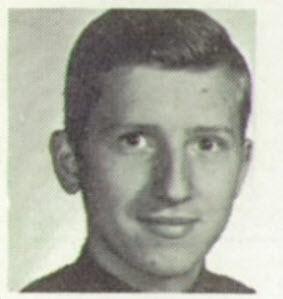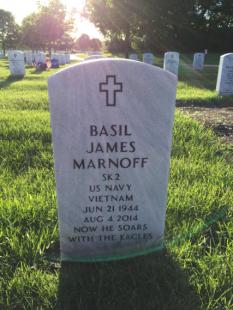 MARNOFF, Basil James
Basil James Marnoff was born June 21st 1944, to Basil Joseph & Lorraine M. [Erickson] Marnoff in Minneapolis, Minnesota.
Mr. Marnoff proudly served in the U.S. Navy from 1964-1974, during the Vietnam War in 1969-1970. He then re-enlisted in the Navy Reserves from 1976-1978.
He rose to the rank of Signalman 3rd Class (SM3) and Storekeeper 2nd Class (SK2).
Mr. Marnoff died on August 4th 2014 at the Minnesota Veteran's Home in Minneapolis at the age of 70 years. He is buried at Ft. Snelling National Cemetery in Minneapolis.
Source(s):
---
Albert J. Amatuzio Research Center | Veterans Memorial Hall (vets-hall.org)
Marnoff, Basil James in U.S. Veterans' Gravesites, ca.1775-2019 - Fold3
Basil James Marnoff (1944-2014) - Find a Grave Memorial
U.S., Cemetery and Funeral Home Collection, 1847-Current - Ancestry.com