Robert George Watts
Era: World War II
Military Branch: Army
Unit Info: 125th Field Artillery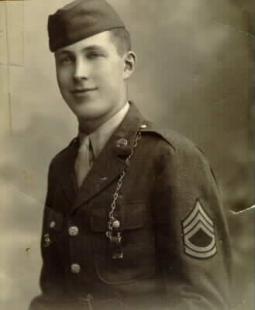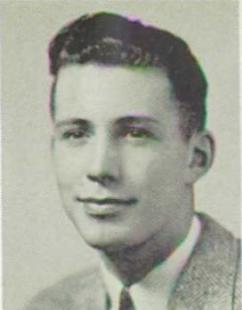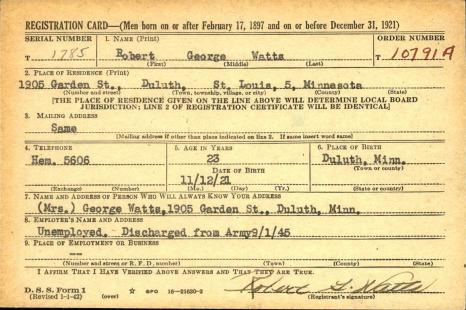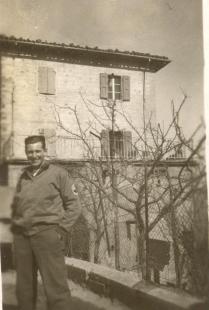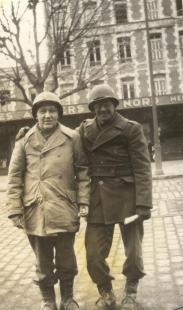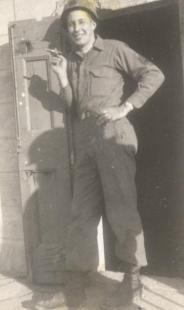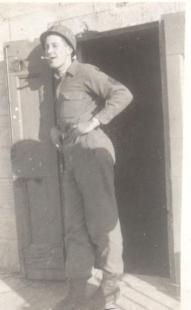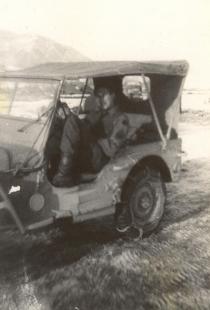 Photo 1: Robert Watts; Photo 2: Robert Watts at San Remo; Photo 3: Robert Watts with unidentified soldier; 
Photo 4: Robert Watts holding cigar; Photo 5: Robert Watts with cigar in mouth; Photo 6: Robert Watts sitting in a truck.
---
WATTS, Robert George
Robert George "Bob" Watts was born on November 12th 1921 to George William & Olga A. [Friederichson] Watts in Duluth, Minnesota.
Mr. Watts entered the Army on February 10th 1941. Home at entry: Duluth, Minnesota.
He served as a First Sergeant in supply with the 125th Field Artillery Battalion of the 34th Infantry Division in Ireland, North Africa, and Italy.
SGT Watts was honorably discharged on September 1st 1945.
After the war he returned home and married May Carmella [Patullo] on October 6th 1945 and they started a family.
Mr. Watts died on March 28th 2019 at 96 years of age. He is buried at Sunrise Memorial Park Cemetery in Hermantown, Minnesota.
Source(s): Hometown Heroes: The Saint Louis County World War II Project, page 337.
---
Veteran History Form (VHF):
Watts joined the Minnesota National Guard in 1938 and was inducted into Federal Service on Feb. 10, 1941. He left Duluth, MN in March of 1941 on advanced detail to Camp Claiborne, LA. He and his father, 1st Sgt. George W. Watts (see separate story), left Duluth together. Robert was assigned to the Battalion Supply Section and remained there throughout the European Campaign until April 1945. He was promoted to Tech. Sgt. of Battalion Supply on board ship traveling to Ireland in early 1942.
"My job throughout the entire service overseas was to keep the 125th Field Artillery Battalion supplied in clothing, fuel, ordinance, rations, water, and other items. Each Battery had their own supply Sergeants who submitted requisitions to the Battalion Supply Sergeant for consolidation and then forwarded on to the Quartermaster to be filled. It was also my duty to replace items "lost in combat" by submitting claims. The 125th F. A. spent most of their service near the front lines throughout the entire campaign. Casualties were heavy at times, but after a few close calls, we survived the battle."
Watts was promoted to 1st Sgt. in April 1945. He returned to Duluth in Sept. of 1945, and remained a Lt. in the National Guard at the Duluth Armory until discharged prior to the Korean War.
---
Albert J. Amatuzio Research Center | Veterans Memorial Hall (vets-hall.org)
Page 1 WWII Draft Registration Cards - Fold3
Robert George Watts (1921-1997) - Find a Grave Memorial
Web: Minnesota, U.S., Marriages from the Minnesota Official Marriage System, 1850-2019 - Ancestry.com